Brochure
Holiday Brochure 2020
CLICK HERE TO VISIT THE HOLIDAY 2020 BROCHURE!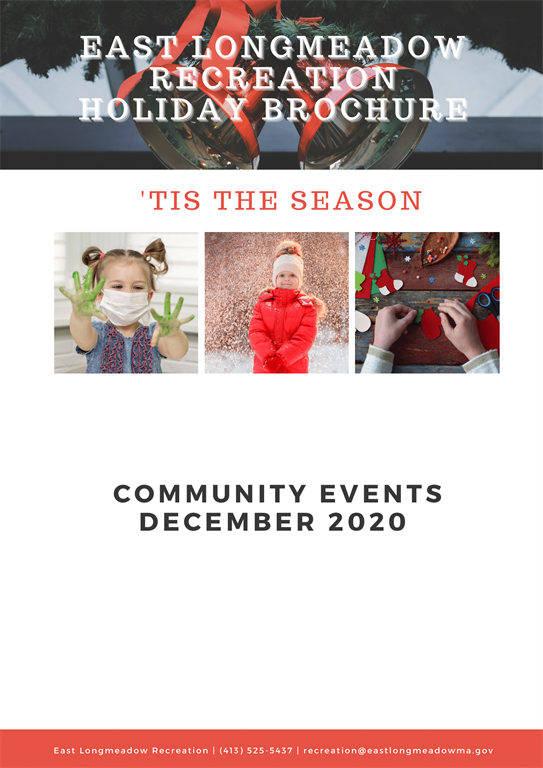 Brochures are distributed to Town Offices and East Longmeadow Public Schools three times per year:
Fall Brochure: Mid-August
Winter/Spring Brochure: Early December
Summer Brochure: Mid-March
INTERACTIVE BROCHURE: Introducing our brand new interactive brochure! Clicking the link above will bring you to the Fall Brochure that has the capability of bringing you wherever you need to go!