Recreation Department Announcements & News
Ice Skating Rink - Tuesday, February 2, 2021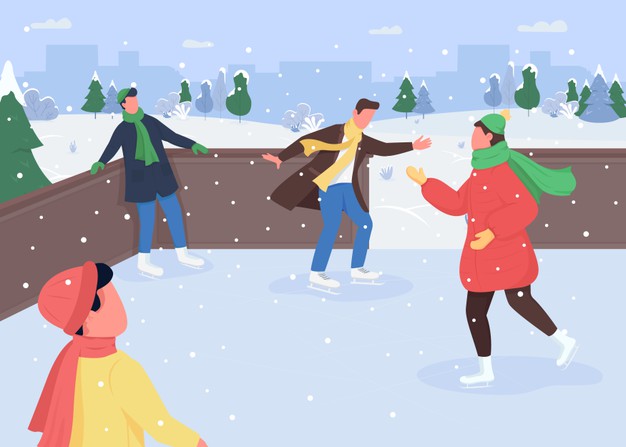 CLICK HERE FOR THE SCHEDULE FOR FEBRUARY 1 - FEBRUARY 7 (Schedule is tentative, and can change. More accurate schedules can be found in the daily ice rink update emails).
CLICK HERE TO SIGN UP TO RECEIVE DAILY ICE SKATING RINK UPDATES
Please remember the following important information:
- You MUST pre-register prior to attending the rink
- The rink is FREE but donations are welcome!
- Masks are REQUIRED while onsite at all times
- Please look over the schedule for specific time blocks that may suit you best
- Interested in booking a group? Call the Recreation Office at 413-525-5437 to book your slots. These are first come first served, and we will not cancel any time blocks that have registrations in that specific time block.
- Please bring your helmets for utmost safety while on the ice
- We do not have skates to rent, so please bring your own!
- Skate aides are available on a first come first serve basis
We look forward to seeing you on the ice!
Summer 2021 Job Postings
Summer 2021 applications have been posted!
Below are all jobs that are posted for this summer. Please click on the job title that you would like to apply for to view the job description, and to submit an application.
PINE KNOLL DAY CAMP
4. Arts & Science/Nature Specialist (No Job Description, but apply for "Arts & Science Specialist"
AQUATICS
XTREME TEEN ADVENTURE CAMP
OTHER JOBS
A general application can be submitted online, by mail, or in our office before the closing date of each position. All summer staff will be finalized by the week of March 22, so please do not wait to get your applications in!
Printable applications can be found
HERE
.
Online applications can be found
HERE
.
COVID-19 Information
PLEASE CONTINUE TO FOLLOW RECREATION DEPARTMENT WEBSITE, CONSTANT CONTACT AND SOCIAL MEDIA FOR THE MOST UP TO DATE INFORMATION. ALL RECREATION PROGRAMS SCHEDULED ARE CURRENTLY ON AS PLANNED.